Health technology and Innovation
This transversal strategic area is made up of two main groups and two associated groups, all created to apply new health-care technology to diagnosis and treatment and to promote existing progress within the field.
The group "Research into New Therapies" brings together investigation on new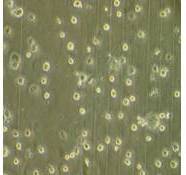 foto1 tecno technologies applied to opthalmology, diagnostic imaging, ENT medicine, and gastrointestinal medicine. Specifically, the team working in ophthalmology divides its work along 3 primary lines. One of these lines, carried out in conjunction with the Genetics Department, studies and characterizes hereditary diseases of the retina and choroid. The second line works alongside the Institute of Optics of the Spanish National Research Council to study accommodation and presbyopia and enhance knowledge of corneal biomechanics and corneal ectasia. Lastly, the Research into New Therapies group partners with the Center for Molecular Biology of the Spanish National Research Council, seeking to develop an experimental model for the corneal endothelium and its response to different stimuli.
The group Anesthesiology and Intensive Care Medicine applies this technology to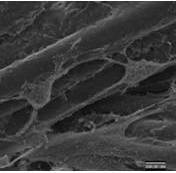 foto2 tecnothe study of advanced life support in severe multiorgan pathologies and in the effort to develop new techniques in mechanical ventilation. The associated groups working in maxillofacial surgery and plastic surgery support the main research group primarily by incorporating computerized analysis in the treatment of facial deformities.
The work done by the Preventive Medicine and Public Health Group is focused on epidemiologic studies of both chronic and contagious diseases, with special emphasis given to learning about the epidemiology of diabetes on the side of chronic disease and, as for infectious diseases, studies of diseases that are preventable by vaccination.
The concrete objectives of this area are aimed at developing and implementing new technologies in intraocular implants and in the hereditary and degenerative aspects of ocular damage. Other priorities include improving diagnosis and treatment of dysphagia and development of cochlear implants and prognostic tools for chronic hepatitis.
The cross-cutting nature of this area allows for collaboration with other medical specialties and groups notably nephrology, with collaboration projects to develop new therapies in renal proteinuria; hematology, performing studies on immunogenicity produced by vaccines in hematologic neoplasms; and pulmonology, forming part of the CIBERES group, which collaborates in research on ventilation within the intensive medicine group. In addition, the ophthalmology group has close ties with the genetic research group, with which it works to study the hereditary aspects of ocular damage. Work is done to better understand the mechanisms behind acute pulmonary injury and renal injury seen in sepsis in order to design new therapy strategies and identify and characterize biomarkers.
Challenges for the future
Treat postoperative neuropathic pain and eye pain.
Initiate new areas of research in ventilator-associated pneumonia (VAP) and cardiac load.
Develop prognostic tools for chronic hepatopathy.
Strengthen the line of research on the use and improvement of intraocular lenses and intracorneal rings for ocular pathology.
Work toward early detection of mucosal lesions using endoscopic techniques.
Develop neurally adjusted ventilatory assist (NAVA) ventilation and protective mechanical ventilation for acute respiratory failure.
Improve software-based surgery planning for the treatment of facial deformities.
Reach a fuller understanding of tumor evolution and its relationship with regional anesthesia.
Research into the phenotype-genotype correlation in hereditary diseases of the retina and choroid.
Create an experimental model to study accommodation and develop surgical solutions for presbyopia based on the natural mechanics of accommodation.
Biomechanically characterize the cornea, understanding the effect of instrastromal corneal ring segments.
Advance toward a greater understanding of how the corneal endothelium responds to osmotic stress and inflammation.
Widen scientific activities geared toward making further discoveries on the impact of newly identified risk factors in cardiovascular disease, cancer, and other preventable infectious diseases.
Expand investigation in health economics, analyzing not only disease burden, but rather the economic impact of certain diseases as well as the cost of the possible treatment measures on people's health.
Research Groups
Anesthesia and intensive care
Research into new therapies
Associated Groups
Maxillofacial surgery
Plastic, Reconstructive, and Aesthetic Surgery
Preventive Medicine and Public Health
Advanced therapies
Regenerative medicine and Tissue Engineering